21 May 2022
After years of being the best MMA female fighter in the world, Ronda Rousey is still doing remarkable things with her life. Some are sports-related, and some are not. However, all of these activities are worthy of admiration.

She's now 34 years old and is married to Travis Browne. She walked down the aisle in August 2017 in Hawaii.
We still have got the opportunity to see the former judo and UFC female champions fighting in recent years, although on a different type of stage.
Ronda Rousey earned an everlasting place in millions of MMA fans' hearts. Although she's not undefeated in the octagon anymore, it's almost impossible not to root for her in whatever she decides to do.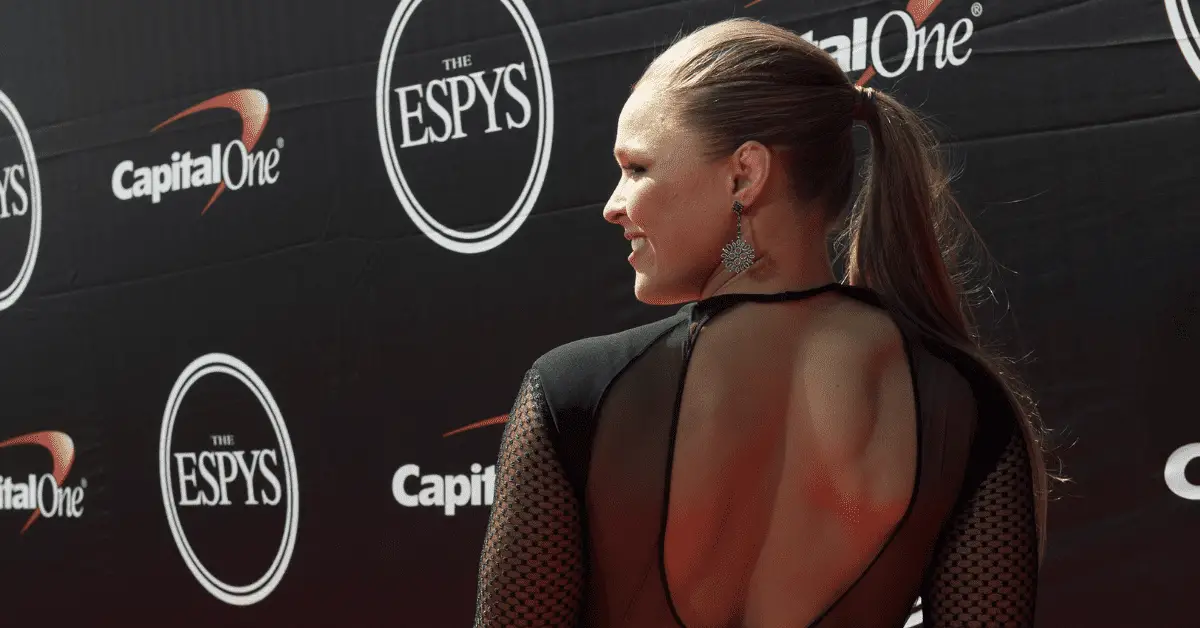 Family Life: The Challenge of Being a First-time Mom
Ronda Rousey fantasized about living the family life in her final years as an MMA fighter. And her dream came more than true in September of 2021 when she gave birth to her first baby.
Rousey and her husband – who also fought in the mixed martial arts world – named her baby La'akea Makalapuaokalanipō Browne. Both posted a picture of the newborn's hand to their Instagram accounts the day she was born.
Travis Browne is a former MMA fighter with Hawaiian roots. The couple agreed to pay tribute to his heritage by giving her child a native Hawaiian name. Rousey's husband has two more children from a previous marriage.
During her pregnancy, Ronda Rousey expressed her love for her daughter multiple times, but also how being pregnant was causing her a lot of discomfort.
Rousey stated that her husband Travis helped her immensely while she was expecting La'akea, especially in the psychological aspect. Travis constantly reminded Ronda that she was a beautiful woman despite the changes in her body.
WWE: Fights and Titles
The WWE has given its fans memorable moments – and some of the best in recent times include Ronda Rousey as the main character.
She debuted in January 2018, and to this day, she's one of the most feared wrestlers in the women's division. Her greatest enemy is the 13 times women's champion Charlotte Flair, who took Rousey's undefeated streak to an end in April.
Ronda Rousey won the right to fight for the women's title by winning the Royal Rumble match early this year. Her win was widely covered in the media as she made an unexpected return for that fight.
"Rowdy," as she's known in the WWE, took revenge for her defeat to Charlotte Flair in the special event called 2022 WWE Wrestlemania Backlash. Rousey forced Flair to quit the fight after her signature armbar (using a chair, in addition) to Charlotte's arm.
That win in what was called an "I Quit Match" made Rousey the new champion of the women's division.
Rousey and Flair gave the WWE universe some spectacular fights, but Rick Flair's daughter is not Ronda's primary opponent. It is Becky Lynch with who Ronda has the fearest rivalry. If Ronda succeeds in keeping the title until next year, we are almost guaranteed a fight between Lynch and the UFC Hall-of-Famer.
As of today, "Rowdy" has an impressive record of 30 wins and only 1 loss in WWE.
YouTube As One of Her Favorite Hobbies
Ronda Rousey is not shy of cameras. She has a YouTube Channel with 1.6 million subscribers, where you can find dozens of videos about several topics.
She uploads judo tips, interviews with WWE superstars, life at home, and even gaming! Up to the present moment, Ronda's YouTube Channel has over 92 million views.
Two weeks ago, a video of Ronda and her baby in the WWE Brooklin facilities earned her just under half a million views. The former UFC champion also shows in that vlog part of her training before the big fight against Charlotte Flair.
She's always managed to consistently upload content despite her pregnancy and obligations with the WWE universe.
Rousey's Future
Rousey's fans can watch the former UFC champion on YouTube and fight in the WWE. She is passionate about creating content for YouTube, and we can expect her weekly vlogs for a long time.
But it's in the WWE where you can anticipate Ronda Rousey to shine the most. As the current champion, and with rivals such as Becky Lynch and Charlotte Flair plotting to steal the title, "Rowdy" will have a busy 12 months, at least, inside the ring.