22 May 2022
We all want to know, what is Stipe Miocic doing now. The UFC heavyweight fighting division is in a mess right now because of losing Stipe Miocic. Miocic has been observing this chaos since he lost the belt in the previous year in March, in a rematch fight with the fighter Francs Ngannou.

The belt is now with Ciryl Gane and Miocic prior to his defeat, expectations of Gane vs Ngannou along with Jones who are waiting in 2022 in the wings have left Stipe Miocic as an odd man out of the current equation of Ultimate Fighting Championship's heavyweight category.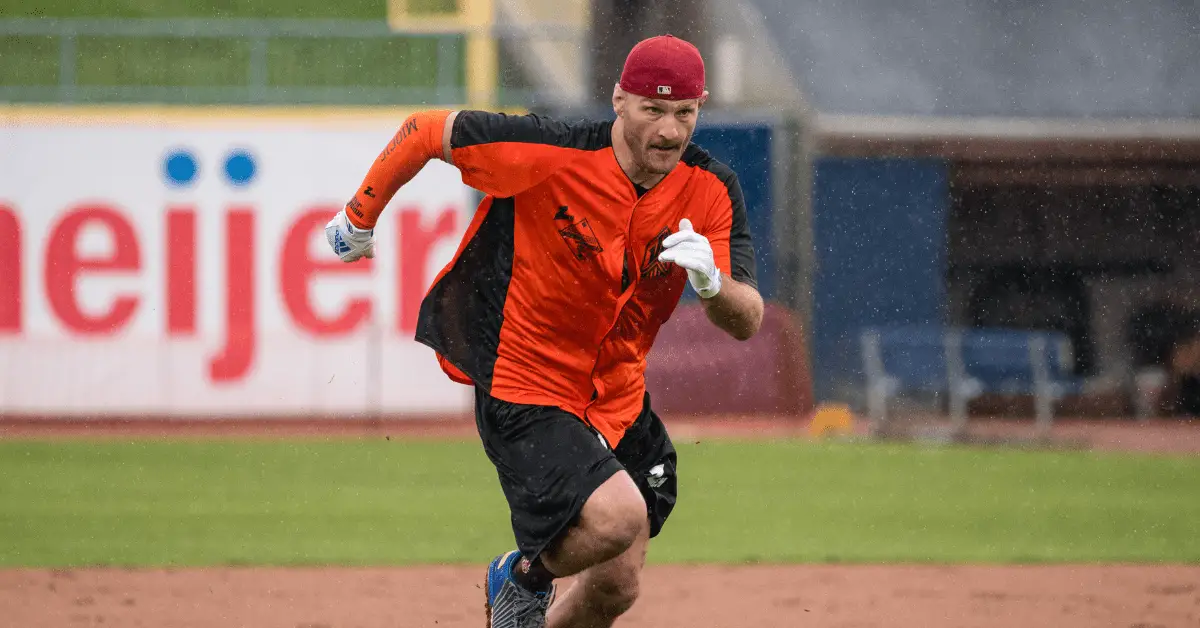 Miocic says that this has been happening to him for a long time now and that he just wants to sit with Dana to figure out the right path. He is annoyed by the fact that he did not get equal opportunities as Lewis and Gane despite all his accomplishments in the UFC.
He further expressed that it was not his own decision but the UFC's decision and he wished to have received a call of an offer for a fight.
Miocic has been very busy nowadays. The forty-year-old UFC fighter along with his wife is soon expecting their second child to be born.
Miocic is cast to play a part in the festivities of fight week for Tyron Woodley vs Jake Paul in Cleveland. He also recently promoted a program between the UFC and Modelo that has gym renovations throughout the country.
Miocic is not making any statements regarding his next step till he has a meeting with White. He still wishes to earn his title back though. In an interview, Miocic laughed out about how everything has changed suddenly after his loss to Ngannou in a fight.
He mentioned the fight between Gane and Ngannou as a "good fight" and even credited Gane for having unique skills for a heavyweight. He ultimately admitted that he wishes Ngannou to win as through this he will gain a scope to defeat him and avenge his loss.
Miocic now says that he wants his interim belt back and he is only thinking about this. He is not worried about his retirement at all. He will continue to fight and have fun as long as his body feels fit.
Who is Stipe Miocic?
Stipe Miocic was born on the 19th of August in the year 1982 in the United States of America. He is a well-known, professional American martial mixed artist. At present, he is signed to UFC (Ultimate Fighting Championship). He competes in the division of Heavyweight and he is a 2 time former heavyweight champion in the Ultimate Fighting Championship. Miocic is hugely regarded by critics, media, and commentators as the greatest of all-time heavyweight champions or fighters of the Ultimate Fighting Championship.
Prior to their MMA career, Stipe Miocic was a boxing champion in the Golden Gloves and the division of NCAA I at the state university of Cleveland. He holds 9 awards for his Fight-night bonus (the most in UFC heavyweight history).
Stipe Miocic has successfully maintained his title 4 times throughout his reign. Miocic holds most records for a win in fighting in the heavyweight category with the longest defending streak at 3 defenses consecutively.
Stipe Miocic's upcoming fights
Later this year, Jon Jones will fight Stipe Miocic as he will make his heavyweight long-awaited debut. Joe Jones admitted that he is quite disappointed with Stipe Miocic as he set the showdown in September but Jones will wait to fight Miocic when he will be at his peak. Whereas, Henry Cejudo said that Stipe Miocic will be easy money for Jones at the debut of heavyweight. Jones moving higher a division is yet to happen but he can face Miocic.
Endnote
Events have taken a turn for Miocic since he faced a loss against Ngannou. He appeared slower in the first round of the fight and in the second round he did hit Ngannou from the right causing him to step back. Stipe Miocic thought that Nigannou, his opponent, was hurt or injured for which he had to pay the price. He has made a come-back and everyone has an eye on when Miocic will fight against his foe Ngannou and when will he win back his legendary interim belt.