19 May 2022
Daniel Ryan Cormier is a former famous American amateur wrestler, commentator of the UFC, and a professional artist of mixed martial arts. But, what is Daniel Cormier doing now?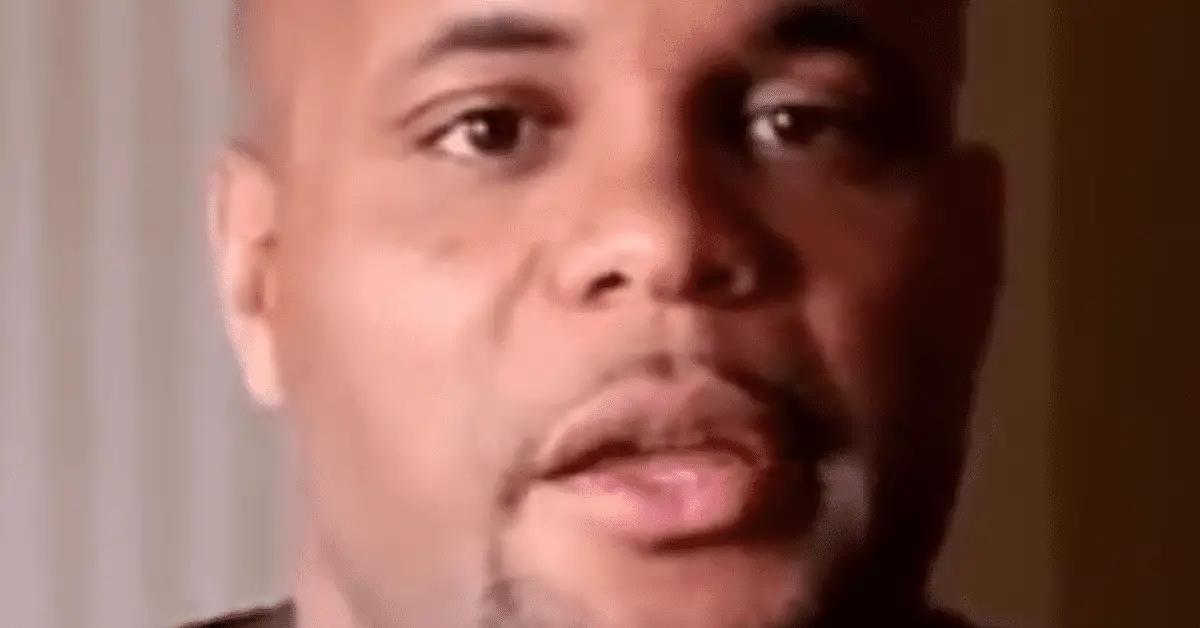 In the year 2020 Cormier hung up his wrestling gloves forever. Yes, he took retirement. The two-division champion finally announced his retirement 3 weeks after facing his second-time loss at UFC 252 to Stipe Miocic. He confirmed this news on ESPN during his appearance on a show.
He was disappointed by his consecutive losses and in an interview, he came out to Joe Rogan that why he does not want to continue. Cormier said that he is interested in fighting championships but he cannot imagine fighting for a belt all over again with two consecutive losses that he faced for the first time in his career. He considers himself to be old and that his fitness level is not up to the mark.
He made a statement about that how he got hit by Stipe's right hand and also mentioned that it was just because he is old now and that it is better for him to quit at the right time. The now 41-year-old man had fought in the heavyweight championship in past.
What happened in the fight that led to his retirement?
Cormier was left with compromised eyesight for the entire second half of the fight which was followed by an unintentional eye poke that resulted in a corneal tear. On ESPN Cormier said that the first week after the clash his eye condition was really bad and that the doctor has not suggested him eye surgery rather he was advised to rest and recover. Luckily, he has recovered now and is in a good state.
What is Daniel Cormier doing recently?
The latest news is that Daniel Cormier is all set to be introduced to the Hall of Fame of UFC. He is going to enter as part of the 2022 class in Modern Wing. The Modern Wing honors the legends of Octagon those who turned veterans before or after November 2000 (the date of the first event of UFC under MMA). Cormier will take the place along with legends like Khabib Nurmagomedov, Ronda Rousey, and Georges St Pierre.
He even came out recently to talk about why he believes that Khamzat Chimaev will defeat Gibert Burns at UFC 273. Cormier said that at the highly anticipated fight -UFC 273, size is going to matter. He also said in a meeting with Damon Martin that he finds Khamzat Chimaev as the scariest contender as there are so many unknown factors about him.
What is Cormier doing apart from MMA?
The people, who love boxing dramas, will surely love the movie `Warrior' that was released around ten years ago. They will be happy to know that the director of Warrior, Gavin O'Connor is planning on its sequel. But the interesting fact is that the sequel will not be in a movie format but will be a TV Series this time.
The big reveal is that O'Conner has cast the real-life retired MMA star, Daniel Ryan Cormier in his spinoff. Cormier will be playing a guy whose name is Bob aka Bobby Watkins and the character is living in Houston and is struggling and fighting for his family to take them out of poverty. The plot will have four fighters who fight in Sparta in MMA.New
New ESPN+MMA Show
Daniel Cormier also will feature in a new ESPN+ MMA show. His new show, DC and RC will air live in Las Vegas. He will be accompanied by Ryan Clark (former champion of the super bowl) and they will discuss MMA and other topics related to sports. Fans of Cormier can watch this show on ESPN+ and ESPN YouTube and a podcast version will also be available.
Daniel Cormier was earlier tested positive for Covid-19 during his training camp for UFC 252.
Cormier was also seen supporting Cain Velasquez who was arrested for murder charges. He wrote a letter to him praising his generosity. Velasquez was a longtime training partner and teammate of Cormier at the Academy of American Kickboxing in California, San Jose. He told how Cain has supported him throughout and how he had his back when he was going through his struggling period.