19 May 2022
To many of his fans, Chuck Lidell is simply an MMA superstar. He's widely credited with turning MMA into a legitimate mainstream support-with a healthy assist from Dana White and others in that regard-and in 2009 he was inducted into the UFC Hall of Fame after being the UFC Light Heavyweight Champion.

What is Chuck Liddell doing now?
In many ways, though, that was just the beginning for Lidell, so it's reasonable to ask the question: What is Chuck Liddell Doing Now?
His post-career moves after retiring from MMA included acting gigs in several movies, the most notable being Drillbit Taylor, War Pigs, Fight Life, and Kick-Ass 2.
It was obviously a one-dimensional career, but acting helped propel Lidell further into the mainstream spotlight, and the combination of acting and MMA made him a rich man.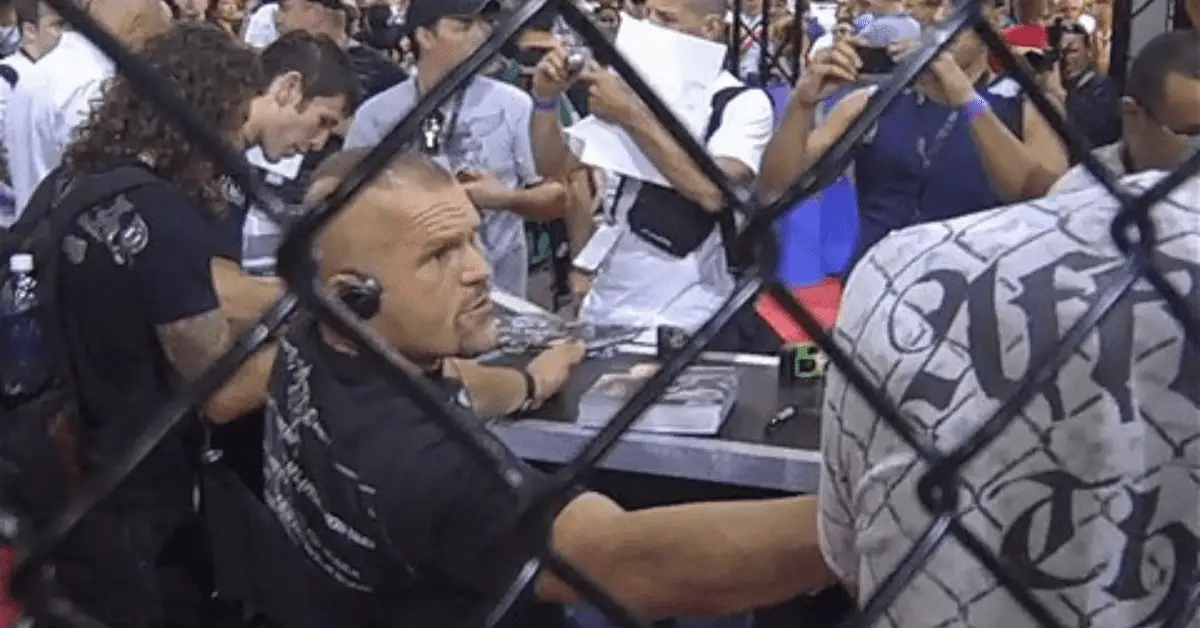 Problems with addictives
Unfortunately, wealth came with problems of its own that included substance abuse, and Liddell's struggles with alcohol have been well-documented.
It took some time for him to overcome them, but now that he seems to have conquered those particular demons, Liddell has taken to various forums to discuss his problems and told his story.
His complicated relationship with Dana White
His ties with MMA have continued as well, albeit with some serious rocky times and plenty of ups and downs. The MMA fighter who was once known as The Ice Man has had a particularly problematic relationship with Dana White, although the two men seem to be on reasonably good terms these days.
White once managed Liddell, and some of the stories they've been willing to share have been beyond over the top. The stories included orgies, impromptu battles with hotel security in which heavy bets were made, and other incidents that may or may not have been given an apocryphal rendering.
His attempt to come out of retirement
Another event that helped define Liddell's post-MMA career was a brief but ill-fated attempt to come out of retirement in 2018. That effort culminated in an epic battle with Tito Ortiz, who to this day maintains that the reason he lost is due to the fact that Liddell disabled him by poking him in the eye.
Arrested and held in Malibu jail
More recently, Chuck Liddell has been in the limelight for all the wrong reasons. Late last year he was arrested in LA and booked on a charge of misdemeanor domestic battery, and he was held in a Malibu jail on a $20K bond.
When Liddell was subsequently released, he posted on Instagram about the incident. His statement was beyond unusual, though Liddell claimed to be the victim, and he went into custody on a voluntary basis rather than have his wife be charged.
According to the police reports, Liddell and his wife, Heidi Northcott, got physical during an argument. Supposedly things never got past the pushing-and-shoving stage, but it was Liddell who emerged from the encounter with marks on his chest and face.
Divorce from his wife as a result of previous charges
The case turned into something of a mess, and eventually, the DA declined to file charges against Liddell or his wife. Several days after the incident, Liddell filed for divorce. The former MMA champ clocked in at 6′ 2″ and 210 during his fighting days, and while he's upped his weight to about 240, he's still as solid as a rock. That made Liddell's claim that he was a victim especially hard to believe, but he's stuck to his story while continuing to do damage control on his tarnished reputation.
Coaching and training (even with celebrities)
Liddell has expressed an interest in both coaching and training, and his friendship with White almost guarantees that he can have a prominent role in the fight game if he tries to retrace his steps in that regard.
The former MMA champ has expressed an interest in WWE, and Liddell has said that he has tremendous respect for pro wrestlers. He's stated that climbing into the ring instead of the octagon would be "a lot of fun," but nothing has come of that to date.
Liddell still supposedly trains maniacally, working out on a regular basis at Jay Glazer's Unbreakable Gym in West Hollywood.
In addition to Glazer, Liddell certainly keeps good company during his workouts, as he's been spotted training with the likes of Wiz Khalifa and Demi Lovato.
Transitioning phase of his post-career life
Liddell does seem to be going through something of a transition phase following the domestic incident and his subsequent divorce, and no one seems quite certain of where he'll turn up next. One thing that seems sure is that his return will be something of an action-packed adventure, and he'll surely let us know what's going down when he makes his decision.