22 May 2022
Jimmy Connors is a legendary tennis player. For decades, the Illinois native was a household name thanks to the on-court tirades and his distinctive two-handed backhand. Connors experimented with commentating and even coaching after retiring in 1996. But his fiery attitude didn't take too long to bring him into trouble.

Even though Connors is approaching 70 years old, he still plays in exhibition games, frequently against his long-time opponent John McEnroe. Connors began playing golf as well. He competed in the AT&T National Pro-Am golf tournament in 1994. Outside of sports, Connors has acquired other commercial interests.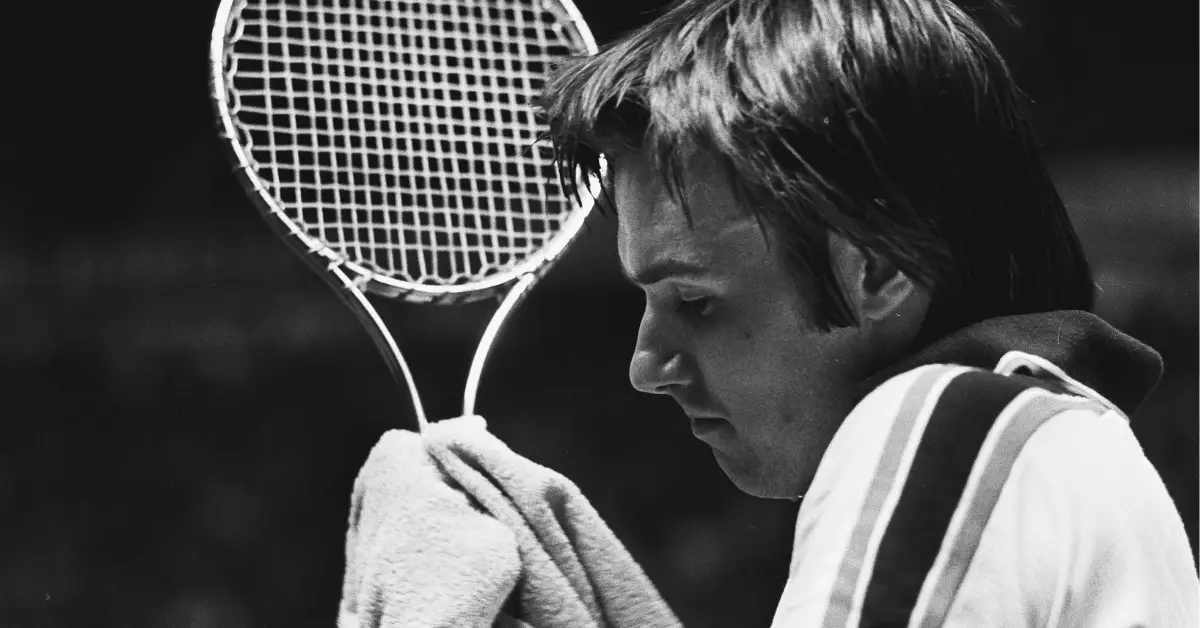 Jimmy Connors achievements
LiveWire Ergogenics, Inc. stated on July 24, 2018, that Connors had joined the company as an advisor and spokesman. The company specializes in special-purpose property investment acquisitions and the management and licensing of full compliance turnkey cannabis-based service and product manufacturing facilities.
In December 2019, Connors appeared on The Family Guy's season 18 ep 9, titled Xmas is Coming.
Gloria Connors, Connors' teaching-pro mother, taught him to throw the ball on the rise, a tactic he utilized to beat opponents in the earlier years of his career. Connors has 109 men's singles matches and 16 doubles titles and has played more games in the Open period than every male pro tennis player.
The eight-time Grand Slam champion played more than 1200 games and 400 tournaments. The list of Jimmy Connors statistics goes on and on.
His Life after Tennis
Connors retired from professional tennis in 1991 after making a comeback at the U.S. Open, but he never stopped practicing tennis. He continued to compete on the ATP tour till about 1996. He founded the Champions Tour for men over 35 years old in 1993, and he ruled that circuit for a few years. He was still in the top twenty on the seniors' circuit in 2001.
Jimmy Connors was among the sports' most controversial public characters for 20 years. He practically vanished after he retired at the end of the 1992 season. In Santa Barbara, Calif., he went into hiding, going to lengths to avoid the game that had earned him so popular and fascinating.
Connors returned from the cold 14 years later and agreed to work for the BBC as a Wimbledon commentator.
In 2006, he agreed to teach Andy Roddick for 18 months, and he's lately working as a tennis analyst for Tennis Channel. Even though he continued to play outstanding tennis well into his 40s, the legend decided to step down in 1996. Since he's served as a tennis pundit and analyst and coached Maria Sharapova and Andy Roddick, none of these endeavors have lasted long.
Casino Investment
One of his worst mistakes was investing money in a riverfront casino with his brother John. The two brothers invested in a gaming enterprise that eventually became the first casino in Illinois and Missouri.
The brothers' stakes were valued at almost $70 million at their peak of prosperity, but it didn't last very long. The stock market crashed, forcing John Connors to declare bankruptcy and severing the brothers' friendship.
Connors didn't have just one issue with casinos. He chronicled his troubles in his memoirs, claiming he received a gambler's high betting on himself and losing $70,000 on a single touch of blackjack, as per The Daily Beast. His wife, Patti, is credited with assisting him in overcoming his gambling habit and quitting.
Wealth and net worth
His net wealth might come as a shock, given his tennis accomplishments. Connors is believed to be worth $12 million by Celebrity Net Worth. That's not bad, but it may seem a little low, given he's among the best tennis players of all time. Of course, Connor's gambling problems are included, and while he doesn't have an exact figure, he claims to have lost fortunes in the casino.
Although his obnoxious demeanor and terrible behavior weren't often pleasant, there's no disputing that Connors is a tennis icon and among the game's greats. His battles are still spoken about, and his style of play and skills brought a new age to the tennis court. People will undoubtedly remember his performance for many decades to come.
Connors acknowledges his role models, life coaches, and mentors-his grandmother, mother, tennis greats Pancho Gonzales and Pancho Segura, and former manager Bill Riordan-for laying the groundwork and teaching Connors the qualities he needed on and off the court.