1 May 2022
Jeffery Michael Gordon (born August 4, 1971) is a retired American stock car racing driver and the Vice Chairman of Hendrick Motorsports. He drove full-time for Hendrick Motorsports in the old NASCAR Winston Cup Series and Sprint Cup Series from 1993 to 2015. (now called NASCAR Cup Series).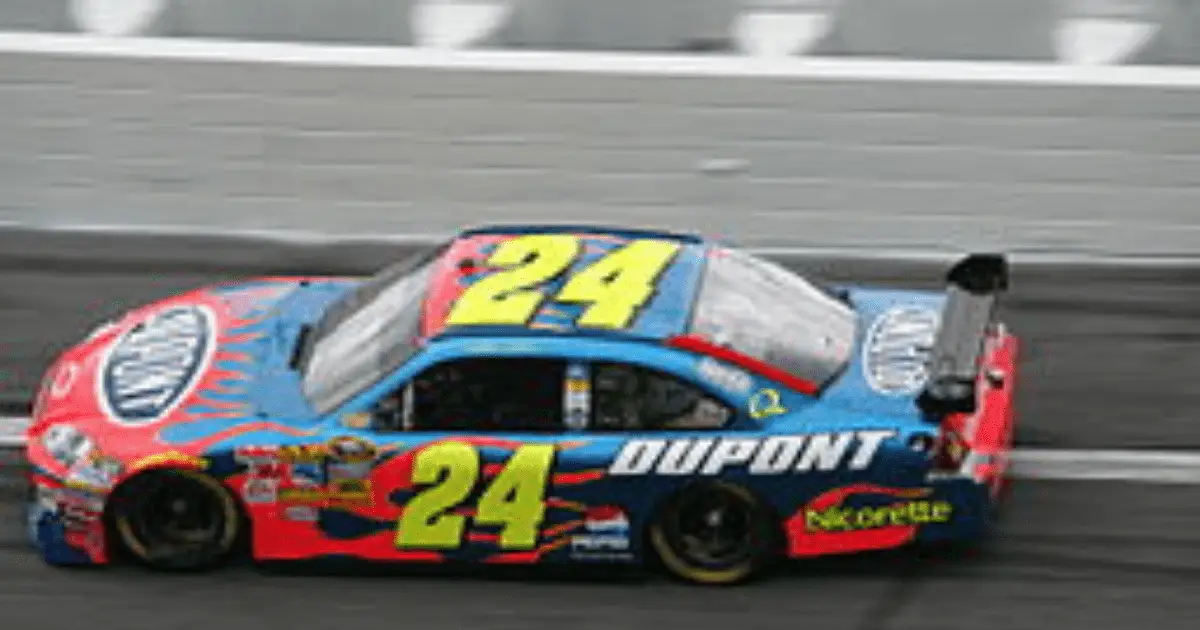 He is primarily regarded as one of the most influential drivers in NASCAR history and has helped to broaden the sport's appeal.
Highlights of His RECENT Career
In this article, we will concentrate on Jeff Gordon's life since 2014
Gordon announced his possible retirement in February 2014. Gordon finished sixth in the 2014 season, one of just two drivers to complete every race.
Following his statement in January, Jeff Gordon's final season as a full-time driver was the 2015 season. He was a reserve in 2016.
Gordon joined Fox Sports as a guest analyst for their NASCAR coverage in 2015 after retiring from full-time driving. He made his Fox Sports 1 debut at the O'Reilly Autoparts 300 at Texas Motor Speedway. Gordon confirmed in May 2015 that he would be a full-time Fox broadcaster beginning with the 2016 Sprint Cup Series. Jeff Gordon departed Fox Sports to become the new vice-chairman of Hendrick Motorsports in early 2022.
Gordon takes over as Hendrick Motorsports' number two driver, trailing only the 71-year-old Hendrick. The job puts Gordon in an excellent position to follow Henrick and become the leader of NASCAR's most successful corporation.
Jeff Gordon committed to making a one-time return to television with Fox in March 2022. He decided to sit in the broadcast box for the race in Atlanta.
Gordon provided intriguing signals in April 2022 that a possible comeback to racing was not out of the question. He added that he has been "playing around" with Team Hendrick's Camaro and the simulator. Gordon addressed the reports on SiriusXM NASCAR Radio, stating that it was unlikely to materialize due to the time it would take. However, he added that he did not wholly rule anything out.
Philanthropy
The Jeff Gordon Cancer Foundation
The Jeff Gordon Cancer Foundation is a non-profit organization.
In 1999, Jeff established the foundation. The organization funds research by renowned pediatric oncologists in the United States.
Jeff Gordon Children's Hospital is a hospital for children.
This hospital in Concord, North Carolina, assists children by providing general and pediatric care to all children, regardless of their ability to pay.
Athletes for Hope
Athletes for Hope was founded in 2007 by Gordon and an impressive list of other athletic icons. It is a philanthropic organization that aims to assist professional athletes in getting active in humanitarian activity.
Campaign to End Hunger Drive
AARP became Gordon's sponsor in the Drive to End Hunger Campaign in 2011, which collaborates with hunger relief charities near NASCAR races. The charity also seeks to eliminate senior citizen hunger.
Jeff Gordon's Private Life
In November 1994, Jeff Gordon married Brooke Sealy, a former "Miss Winston Cup" model. This marriage terminated in 2002 when she filed a divorce suit against Gordon for marital adultery due to his affair with former model Deanna Merryman.
Gordon's divorce lawsuit sparked outrage when his wife attempted to subpoena many vehicle owners at the Daytona International Speedway. The effort failed when race organizers refused to allow the process servers access to the track.
The divorce settlement was one of the most lucrative sums in NASCAR history, with her receiving more than $15 million.
Gordon married Ingrid Vandebosch at a small ceremony in Mexico in November 2006. Ella Sofia Gordon was born in June 2007, and Leo Benjamin Gordon was born in August 2010.
The pair is currently residing in Charlotte, North Carolina. This opulent residence has a billiards room, a bar, a wine cellar, and a swimming pool. His daughter has an almost life-size playhouse on the property.
Jeff is a born-again Christian, and the steering wheel of his cars has biblical scriptures pasted to it. In the early 1990s, he acquired an interest in Christianity and chose to follow a group of drivers to the weekly chapel, where he began to learn more about God and the Christian faith.
Jeff Gordon's Net Worth
Jeff Gordon's net worth is predicted to be $230 million in April 2022. He is one of the highest-paid drivers in NASCAR history. He earned more than $500 million in winnings and sponsorships during his career.
Throughout his career, Jeff held endorsement relationships with a variety of businesses.